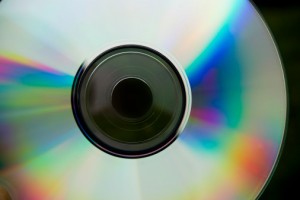 In the battle between Blu-Ray and DVD, there's no denying that Blu-Ray comes out on top. Blu-Ray discs are able to hold more data, resulting in much better picture quality, better sound and the potential for creative and unique features.
Better Picture
Blu-Ray offers incredible colour, detail and clarity of motion. As opposed to DVDs, which offer 420p resolution, Blu-Ray offers 1080p resolution. What does that mean, exactly? Essentially, it means that Blu-Ray has two and a half times more visual information (lines of resolution)  resulting in better quality, more detail and a clearer picture. Now, you might be thinking that the information in those lines are so miniscule, it won't make a difference to the picture. In reality, all that information results in a picture with five times more detail than the picture from a DVD.
Better Sound
When it comes to video, sound is just as important as visuals. Luckily, Blu-Ray's incredible visual details are matched by stunning sound capabilities. With certain discs offering 7.1 surround sound, Blu-Ray discs provide a clearer, crisper sound. The digital Dolby TrueHD and lossless DTS-HD Master Audio tracks that are included in most Blu-Ray discs will sound great even if your living room is not equipped for 7.1 surround sound.
Better Features
With animated menus, pop-up tracks and picture-in-picture features and commentaries, Blu-Ray production offers more creative freedom than DVD production. What really sets Blu-Ray apart from DVD, however, is BD-Live. A set of special online features accessible to viewers with Internet-ready Blu-Ray players, BD-Live allows viewers to access and download extra content, check out bonus features and even participate in interactive chats.
With a more detailed picture, clearer sound and the potential for unique features and extra content, Blu-Ray is a great option for your corporate video. Offering professional video production and video editing in Toronto, VCM Interactive can provide professional authoring services for both Blu-Ray and DVD. VCM also offers Blu-ray duplication and dvd duplication services in Toronto and surrounding area. For more on our corporate video production services, visit us online at https://www.vcminteractive.com.